It is important that students get into good habits and routine whilst working at home.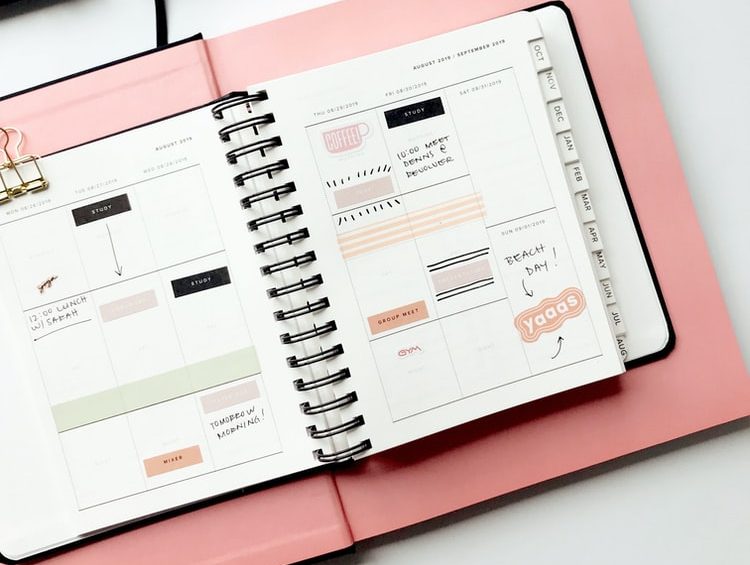 Whilst we know this is not always easy, we do encourage students to follow the expectations below:
Students should be logged on and ready to start lessons by 9am

Work for each day will be set on that morning by class teachers

They must follow their schedule of their normal school timetable for each day
Period 1
Period 2
Break
Period 3
Period 4
Lunch
Period 5

9-10am

10-11am

11-

11.20am

11.20-

12.20pm

12.20 – 

1.20pm

1.20 – 2pm

2 – 3pm
If there are issues accessing a live lesson at the scheduled time, you should inform the class teacher 
Use materials at home to help you such as:
– KS3 knowledge organisers
– KS4 knowledge organisers
– School exercise books


– Revision guides 

Students should complete all work to the best of their ability 

Assignments and quizzes should be completed by the deadline
Rewards points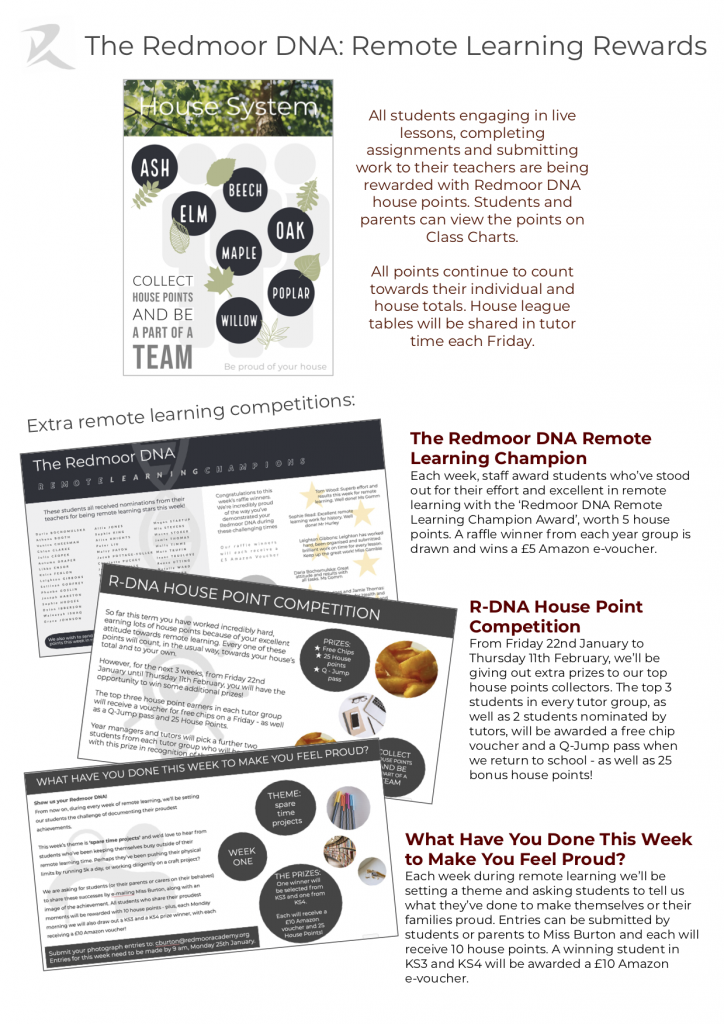 Students will be rewarded in exactly the same way as they are when in school. They will receive reward points for showing the Redmoor DNA, having a brilliant attitude towards their learning and putting lots of effort into their work.
Students can also receive the 'Remote Learning Champion' award each week. Teachers can nominate students for this. Students will receive 3 reward points, be celebrated on social media and each award will be entered into a weekly prize draw for an Amazon voucher. 
Reward points will still go towards all of our milestone awards and towards tutor group totals for the year.
We also have a number of house competitions to allow students to win reward points, find out more here.
Reminders and Alerts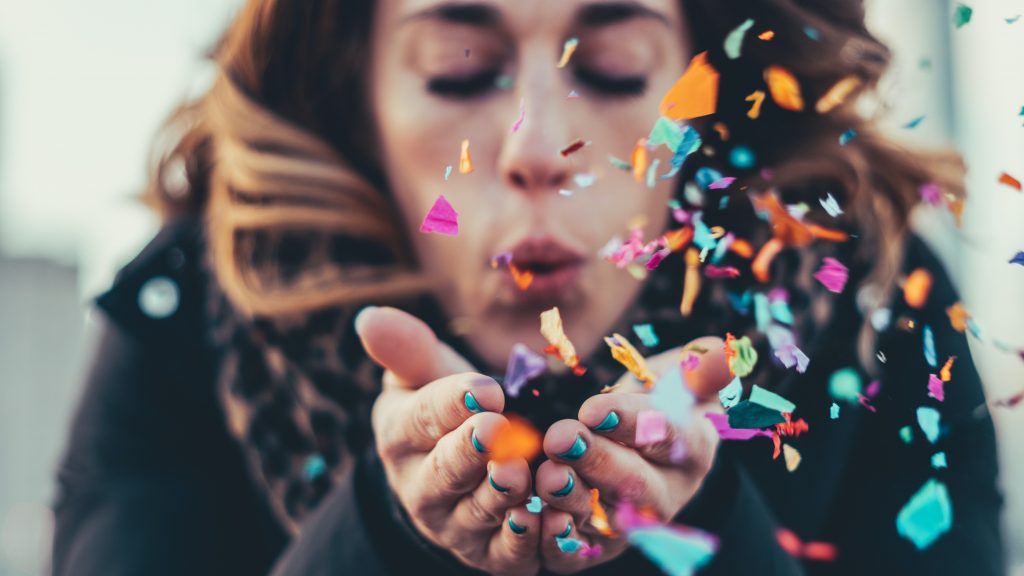 Students may also receive reminders and alerts if they have missed a live lesson or not submitted their remote learning on time. This is to let you know and hopefully mean students can catch up. These reminders do not count as negative points.
All rewards and reminders are awarded through Class Charts, so please remember to log in to your Class Charts account to keep up to date. 
Here is a link to our student protocol when working remotely