Core Mock Exams: February 27th to March 3rd

Year 11 students will be completing a week of core mock exams beginning straight after half term on Monday 27th February. The timetable is below for your reference and students have been given individual copies containing their seating arrangements and rooms.
Preparation is essential. Please support your child's revision at home by:
encouraging them to create and stick to a study timetable (an editable copy can be found here)
helping them to revise effectively using strategies including mind-mapping, Cornell notes and flashcards – further information about these can be found here.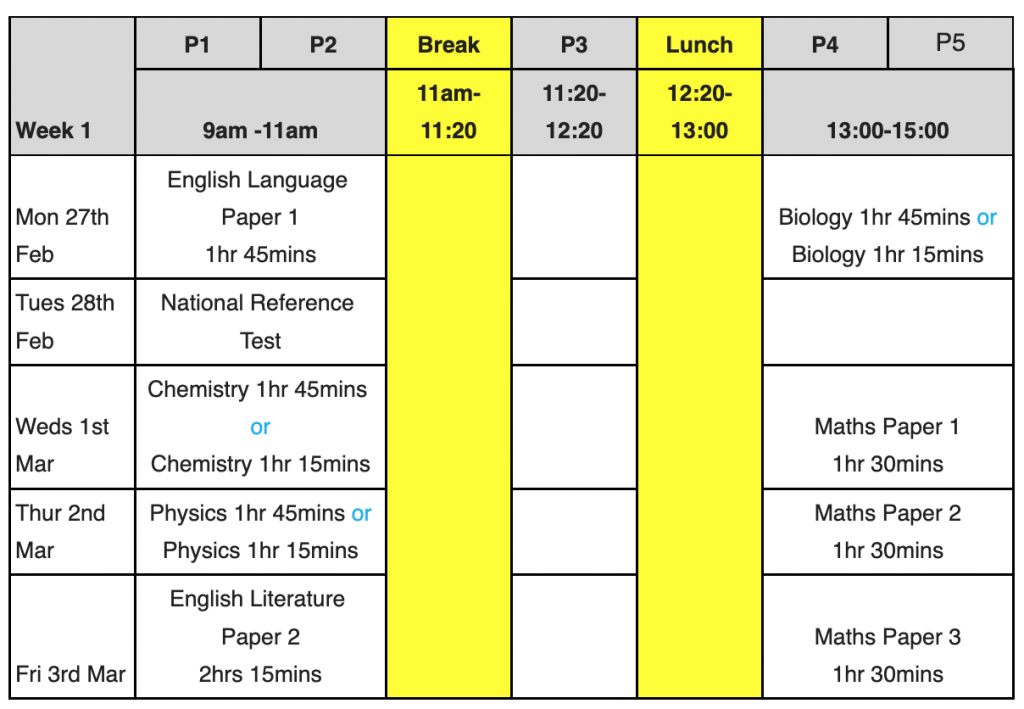 There will be changes to the timings of the school day as follows:
Break will remain at the usual time, 11-11.20am (and any students receiving extra time in the morning exam will get a full break when they are finished)


Lunchtime will be earlier at 12.20-1pm, though students with an afternoon exam will need to line up from 12.50pm. 

We are fast approaching summer exams. Every lesson counts and attendance at all intervention sessions students are invited to join is necessary. We would greatly appreciate your support in encouraging your child to engage with these supportive opportunities. Please keep a close eye on ClassCharts where non-attendance will be communicated to you.