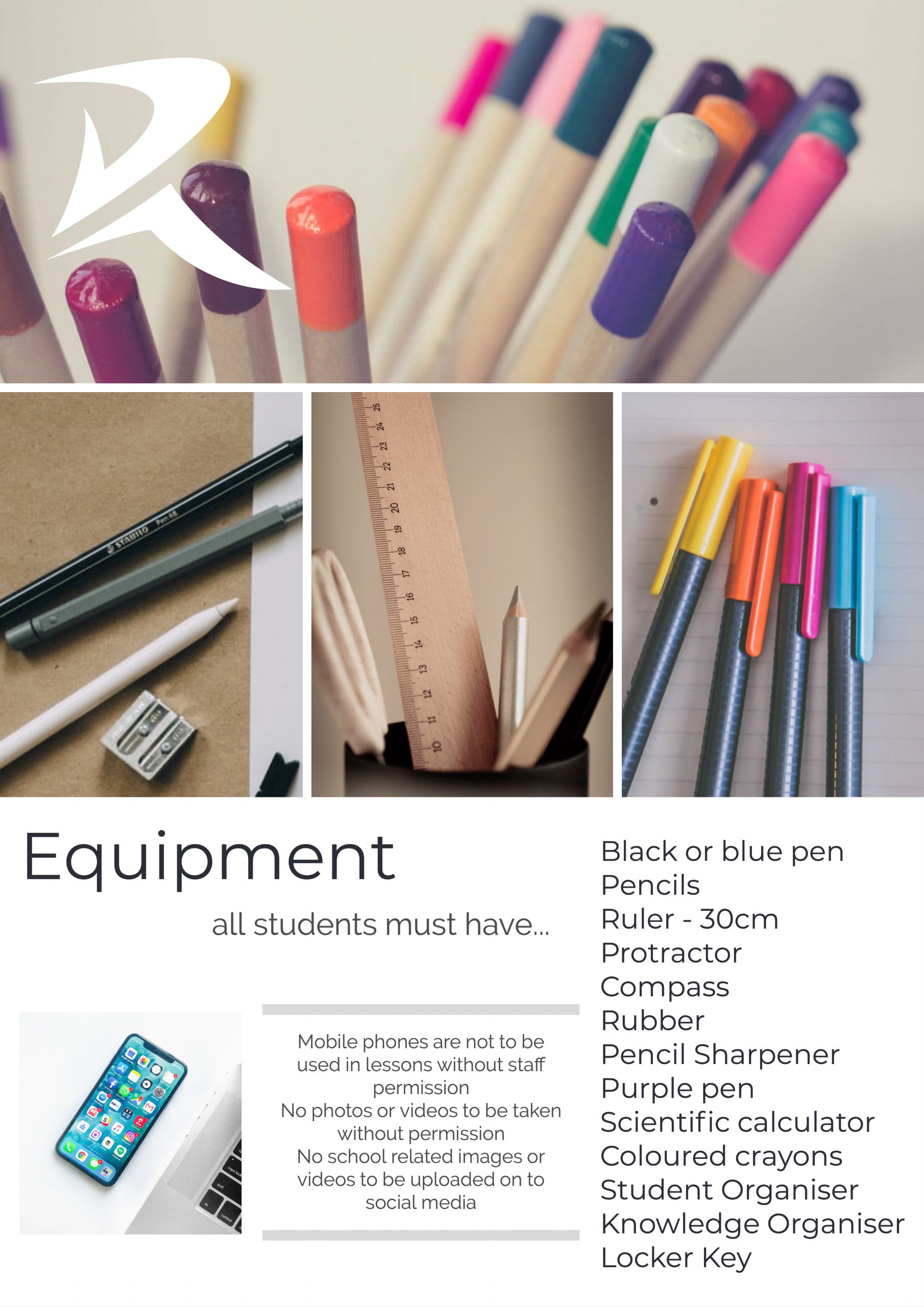 Equipment
All pupils should come properly prepared for lessons. At a minimum this should include:
Bag for books, pen, pencil, ruler etc.
Homework organiser (one will be provided at the start of the year for Year 7 students).
Correct books for the day.
A reading book
If your child forgets their pencil case or just wishes to buy some stationary they can go to The Library where there is a wide range of stationary including: pen, pencil and ruler packs, fancy paper, ink refills, note pads and vocabulary books.
Lockers
Lockers are available for each pupil to keep their belongings safe. Pupils should see The Hub at break time or lunchtime for further enquiries. A letter will be given to any pupil who is interested in using a locker where a payment can be made online.
Insurance
The school is covered by Chartis Insurance but this does not extend to personal cover for accident or injury to students, except in cases of proven negligence. All trips and visits are covered by specific insurance and the premium is included in the cost of any trip or activity. This policy does cover personal injury and damage or loss of personal property.