The purpose of safeguarding at Redmoor is to deter and prevent abuse of students by making safeguarding and promoting the welfare of students and integral part of life, both in school and in society. Safeguarding training is a compulsory element of our induction process for everyone who works at Redmoor and who is likely to be perceived by students as a safe, trustworthy adult.
This include people who:
• are responsible for students
• regularly come into contact with students
• are regularly in school when students are present
Please see our Safeguarding Policy and Procedures document here
The Designated Safeguarding Lead staff and the Governor with responsibility for overseeing Safeguarding at Redmoor Academy are featured below. Please contact any of the staff should you have any safeguarding concerns.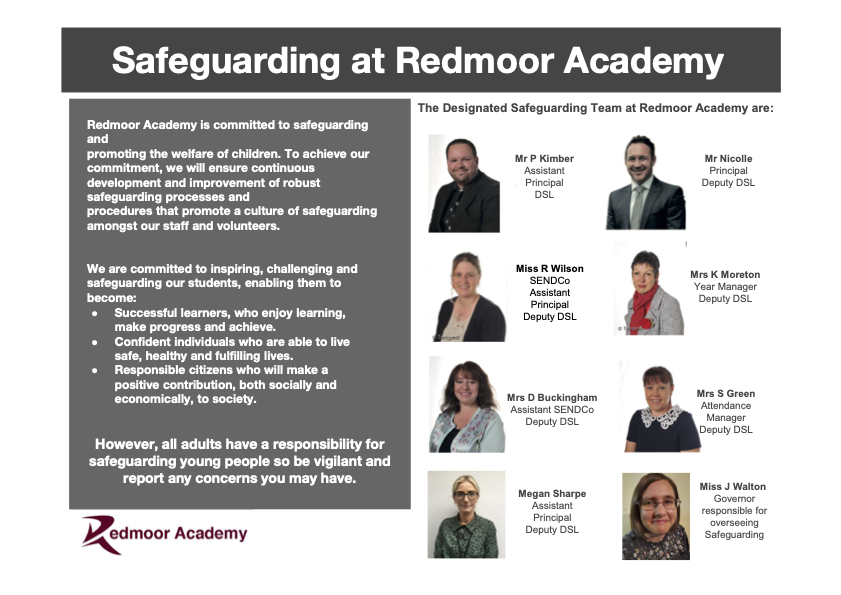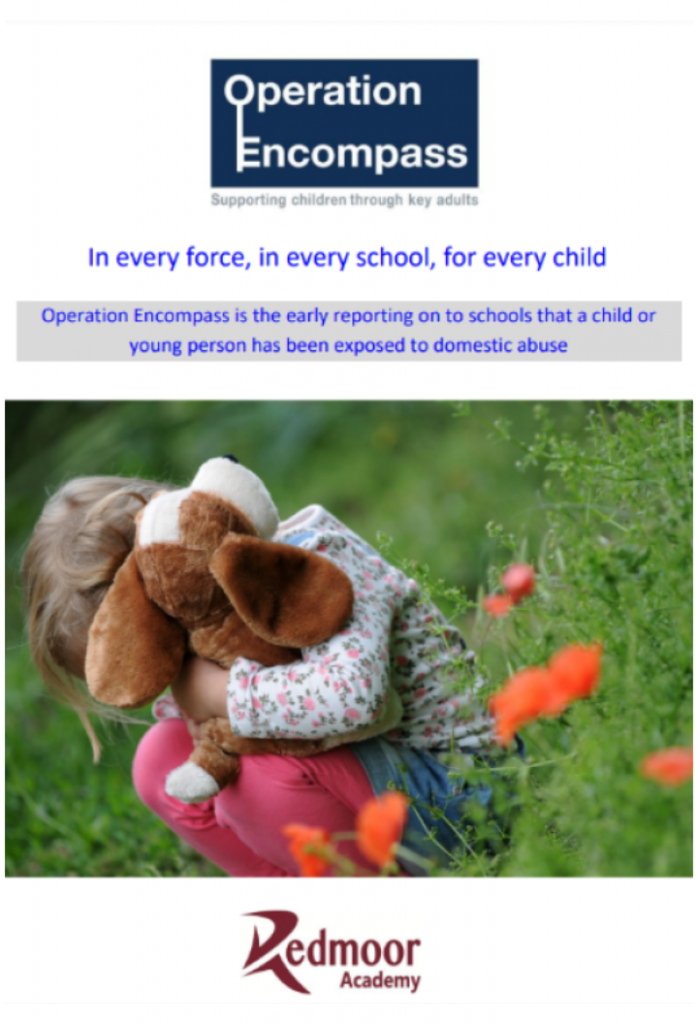 Or alternatively contact Children's Social Care at Leicestershire County Council 0116 3050005 or childrensduty@leics.gov.uk