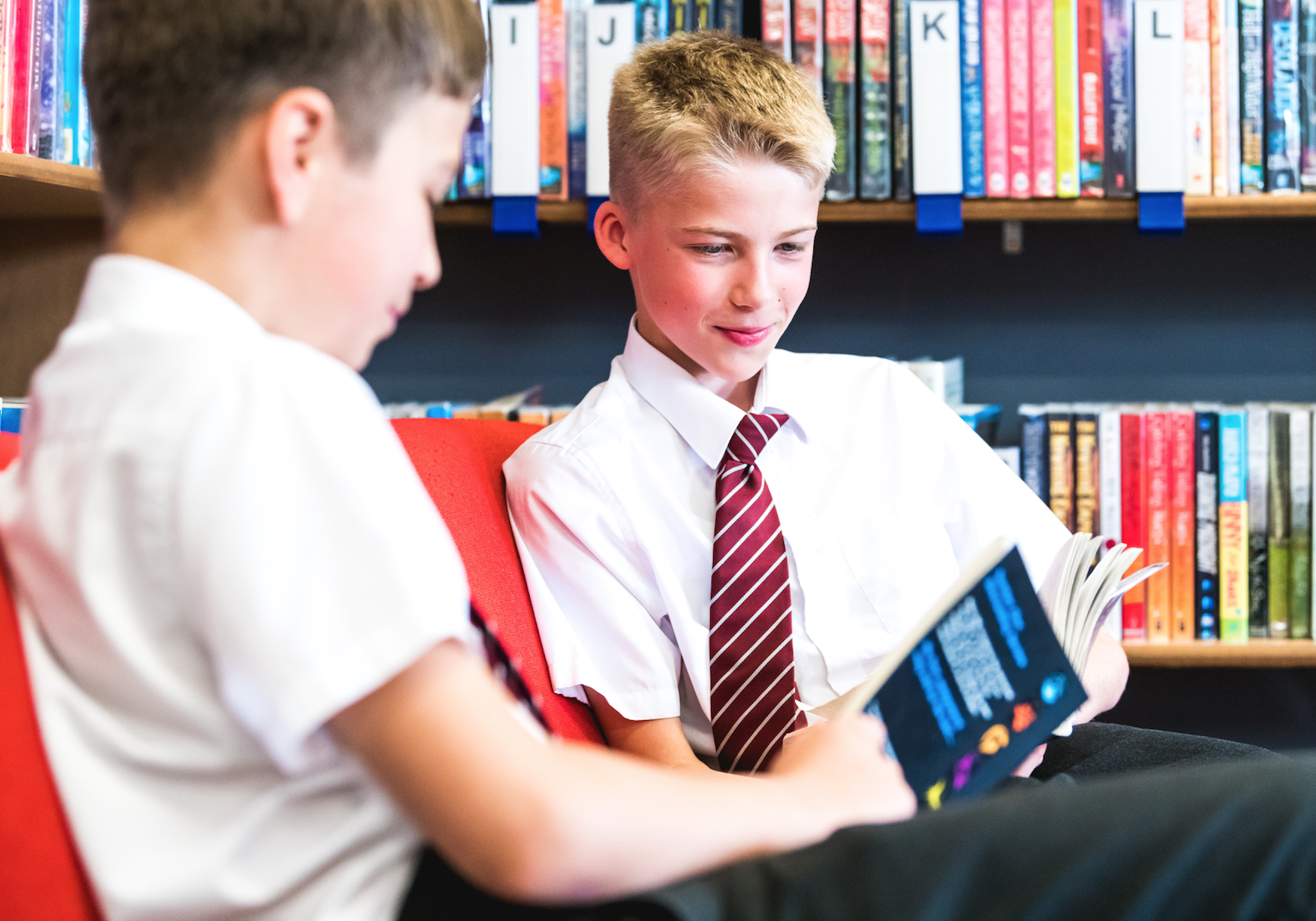 At Redmoor Academy we recognise that literacy is not only fundamental for academic success, but also for students to become active members of their society once they have left school. At Redmoor we want to show students that literacy is empowering; that they have a voice and to give them the confidence to use it. 
As a school we promote a literacy rich curriculum through a number of engaging initiatives. We are committed to broadening our students' vocabulary and in each subject we place a high value on developing disciplinary literacy. One key strand of this is students being confident in using subject specific terminology in both their verbal and written responses so that they can confidently speak and write like experts in that field. In addition, we have a Word of the Week. Students are given the word during Monday's registration and are rewarded for using it throughout the week, as many do – some of them quite creatively!
Whilst developing a wide and rich vocabulary we also want to foster a love of reading. All students at Redmoor have access to a  KS3 or KS4 reading list. It is a very comprehensive list of recommended fiction for teenagers and includes books from many genres to suit all tastes. It contains a simple guide to the complexity or suitability of the books for different types of readers. When not in school, students can browse and reserve books through our Online Library Service. If students are unsure about what to read, Mrs Barnes, our school librarian and teen fiction guru, is always full of great recommendations! 
Furthermore, all Key Stage 3 tutor groups have a morning registration dedicated to Page Turners. This is a twenty minute activity where the tutor reads aloud from a novel. Page Turners encompasses the joy of simply being read to, whilst bonding as a tutor group over some great fiction for teenagers. Students will have been exposed to a wide range of quality books by the time they complete KS3. 
All students in Year 7 and 8 at Redmoor have lessons dedicated to oracy, comprehension and independent reading. The Reading Skills curriculum provides students with skills that underpin excellent literacy across the wider curriculum. Firstly, we focus on developing students' ability to articulate their ideas and opinions in order to give them the confidence to participate in high quality discussion and debate. These activities lead to higher quality written work across their subjects. All subjects plan 'Talking Points' into their topic planning, providing many opportunities for students to practise formal, intelligent talk – a vital skill for success in later life.
Secondly, our curriculum promotes a love of reading for pleasure. Each week students are given the opportunity to read a book of their choice, listen to engaging excerpts and participate in high quality discussions about the literature we read. 
Many students at Redmoor also become part of a Book Club for several weeks of the year. Book Club sessions are designed to inspire the students to develop a love of reading through the sharing of a good book in a relaxed environment with an adult to guide them. Students discuss the books in detail, reflecting on what they have read and making predictions, summarising and inferring meaning. We find this form of guided reading to be highly effective in both challenging accomplished readers to deepen their understanding and also supporting less confident readers to improve their fluency and comprehension.
Finally, literacy development continues in KS4 in all subjects through their continual focus on vocabulary, questioning, academic reading and structured writing. Interventions take place for those with literacy weaknesses to help them overcome these barriers in readiness for life beyond Redmoor.